I received an email that is going around claiming that this image is a photograph of a place in Birmania where ,
"...it is only possible to see this once a year with a special angle of the sun and special light conditions. Bend your head to the left to see how spectacular it is"
.
Yeah right. A short google search turned up the truth, its an
illustration by the Korean artist Kim Jae Hong for a children's book.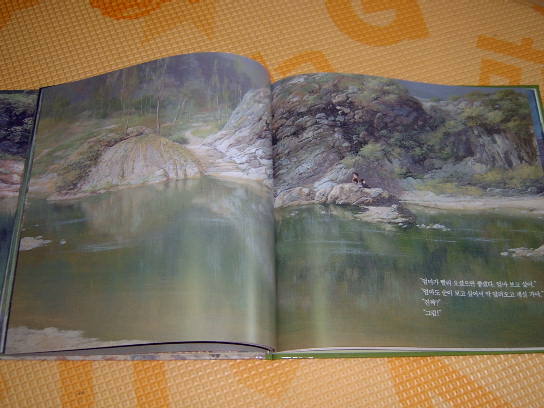 Here's a site
showing other illustrations from the book.
Makes me wonder what the motivation to send something like this out might be?
x